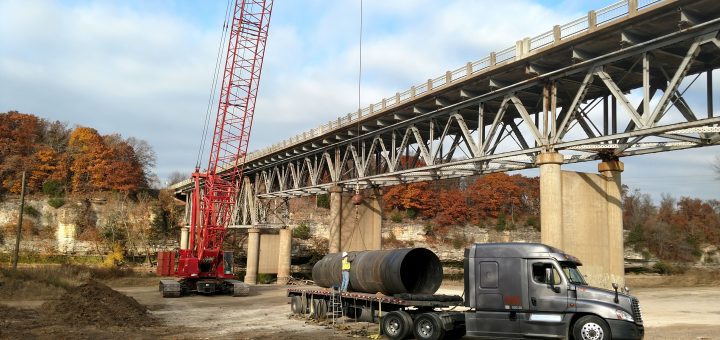 Flatbed Trucking- Stepdeck Trucking
J. C . Nester Company, Inc. provides complete flatbed, stepdeck and oversize trucking service through out the US (including Alaska)  and Canada. Our company is small enough to know each customer's needs and requirements. Our affiliation with these fine companies ensures plenty of well maintained equipment is available to move your freight.
Flatbed, Stepdeck & RGN Freight Delivery
Over 500 trucks serving the US & Canada
Full and partial loads
Oversize freight and expedited service
Transporting farm tractors and agricultural equipment
---
Hauling Farm Tractors
We service niche trucking markets as well as providing general flatbed and stepdeck service. Our niche markets include hauling farm tractors and agricultural equipment. We haul new and used tractors.
Loading At Farm Equipment Auctions
Other service niches include loading at farm equipment auctions. We are exceptionally good at providing trucking service to Georgia farm auctions. As a Georgia based trucking company, we are located near Rebel Auction in Hazlehurst, Georgia, DeMott Auction, Moultrie, Georgia and Weeks Farm Machinery Auction also in Moultrie, Georgia. We also provide pick up and delivery at any auction location nationwide.
Oversize and Permit Loads
We also specialize in hauling oversize freight. We haul overwidth, overheight and overlength shipments. Oversize shipments require attention to detail. We will purchase permits, arrange approved routes and handle any requirements necessary to make your shipment go smoothly.
Partial Loads
Partial load service is also available to you. We will mix your shipment with freight from other customers. This will result is reduced shipping rates for you. By sharing the truck with other shippers , everyone wins.
Unusual Destinations – Alaska, Nova Scotia, Alberta, New Brunswick, New York City
Loading to unusual or uncommon destinations is also a specialty of ours. We will deliver to destinations that other trucking companies don't serve. Unusual locations include places like Alaska, New Brunswick, Nova Scotia , New York City and Alberta.
In short, we will do what other companies won't. We want to make your flatbed and stepdeck  shipment experience smooth and easy. Give us a call and let us help with your trucking needs.
J.C. Nester Company, Inc.
Transportation Agents
Call us today at
866.429.4994
©Copyright J C Nester Co., Inc 2009/2015  All Rights Reserved